Shopping Cart
Your Cart is Empty
There was an error with PayPal
Click here to try again
Thank you for your business!
You should be receiving an order confirmation from Paypal shortly.
Exit Shopping Cart
By becoming aware of the true nature of the Self through the articulations and practices of the purification processes expounded as Our Word, we gradually heal, sober up from our sickness of consciousness and uplift ourselves, by our Self, to our original position of true freedom.
Eternal, conscious, union with You is true freedom. The purpose and aim of everlastingomnipresentpeace.com is to offer this new, yet very ancient, knowledge of Self, consciousness, others and freedom, Our Word, to You.
Although imperfectly composed and unprofessionally edited, Our Word is the beneficial flowing of Supreme Consciousness through a ever cleansed Pineal Gland.
Those of us seeking Truth, freedom from the captivity and slavery of the system of Maya, find freedom, light, and fulfillment in everlasting omnipresent peace.com.
As we engage in further study, research, and practice of these truths, we see all flaws gradually removed from our thoughts, words, and deeds.
These actions are done as offerings to You, the Source of Purity, Perfection, Freedom and Justice. Moreover, You are the Most Independent and Civilized, the Supreme Savior within and beyond all. Submitting all to You is another sacred opportunity of associating with You.
We alter our attitude from negative to positive and increase our self purification by cultivating our service and gratitude to You. The Most High, the Highest Power within all. Truly, You are the Ultimate Witness, the Supreme Truth. These are also are some of Your names.
Pervading and transcending time, place, the Blue-Blackness of space, all being, bigger than the biggest and smaller than the smallest, simultaneously, certainly, You are the Greatest.
You are the Eternal, Supreme, Being who exists prior to, during, and after all cosmic manifestations. It is from You we have come, and from no other. By Your grace, we are engaging in this process of developing, renewing, remaking ourselves and our natural gratefulness to You. We are doing this by serving You in all we think, feel, will, say, and do. Undoubtedly, we are those who submit all to You.
Gradually, our Pineal Gland is being purified by Your association. As this occurs, we are seeing You within all and all within You. Thus, we are being empowered to treat everyone better, to want for others that which we want for ourselves. May we continue to develop ourselves by the spiritual practice of always remembering You, the Supreme Truth, by submitting all to You.
You are the Supreme Love of the Universe who has sent forth Saviors to all sentient beings.
By the grace of Your association our Pineal Gland is cleansed of impurities. To the extent this is done, we return to our natural condition of Pure Consciousness. All praise to You alone. None, none, none, other than You, the Eternally Most Pure, Perfect, Powerful, and Free, are worthy of praise.
An attitude of gratitude follows this purifying process. Thus we sober up ever more, and awaken to where we have always been, in Your eternal, living, loving, presence.
An attitude of dedication and gratitude to You helps to heal us spiritually, intellectually, mentally, and physically. It is one of the simplest ways to better our life by positively altering our attitude.
You are Supreme Being, Higher Self, Higher Power, Greatest Peace. It is the business of Everlasting Omnipresent Peace.com to be of benefit to all by assisting us in sobering up, awakening to our eternal connection with You who are beyond form and formlessness. In fact, You are Supreme Consciousness within and beyond the Universe.
By reminding us to always think of You in all we do, everlasting omnipresent peace.com helps to better our life. This is done by imparting ancient information that assists us in purifying our consciousness. You are the most Pure. By always thinking of You we are associating with You. Association causes assimilation. Our whole spiritual practice revolves around association with You. The beginning of associating with You is to always think of You.
As the consciousness is purified by always thinking of You, we recover the necessary patience, strength, and determination to develop and realize our best attitude and our greatest elevation. All these and other virtues are rooted in our Original, Supreme Being, Divine Consciousness.
Service to You, offering all we think, feel, will, say, and do to You, the Most Pure, is a method to always think of You. Always thinking of You is our ancient way of concentrating on You. This leads to Meditating on You and gradually sobering up to Your Consciousness again.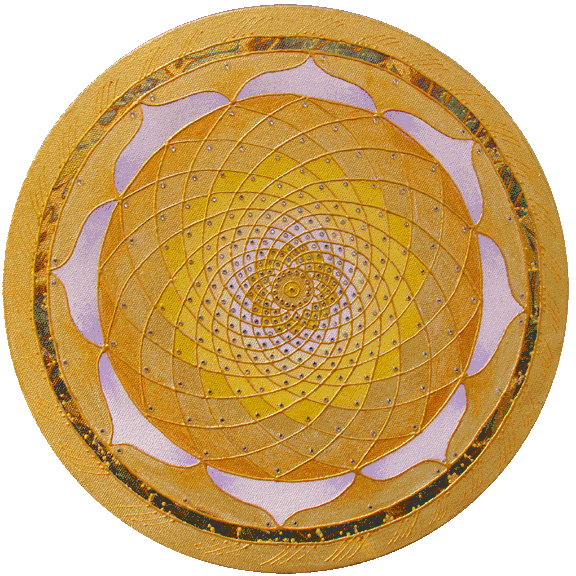 We see the self as spirit, consciousness, or awareness, not a spook or material being. As spirit we pervade and transcend the material body, mind, intellect, and ego.
Praising You, giving thanks to You, counting our blessings constantly, meditating on You, obeying You righteous commands, and continuing our separation from the temporary worlds, this spiritual practice settles us more firmly into our original world, the spiritual world.
By our spiritual practice, we, as soul, surrender all to You, submit all to You, serve You and love You with all our body, mind, intellect and might. Because we are engaging in this spiritual practice, we experience a purifying of consciousness, a gradual return to You here in this moment.
App Content Temporarily Unavailable.

Everlasting Omnipresent Peace

Our goal is to make our offering to you the best possible. We welcome and value your comments/feedback.

e-mail: [email protected]

0

/